Sunday, June 14, 2009
Read the Methow Valley News on your iPhone or iPod touch.
http://itunes.com/apps/methowvalleynews
(opens iTunes)
http://methowtime.com/methowvalleynews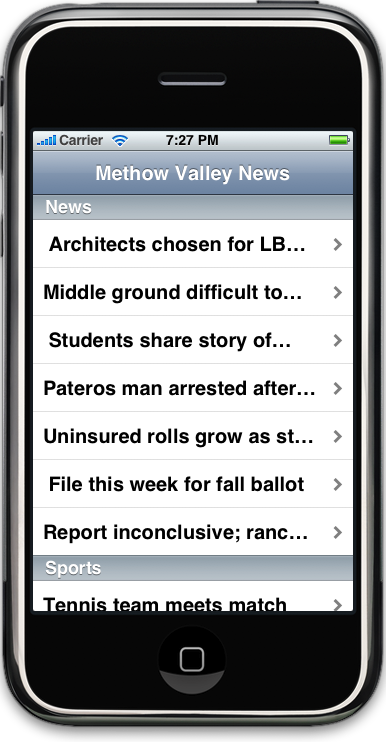 Nordic Glide Wax has been updated to include Grip and Klister wax information. It is now called Nordic Ski Wax.
View Nordic Ski Wax app in the App Store
.
List of waxes: Dominator, FastWax, Holmenkol, HWK, Magnar, Rex, Rode, SkiGo, Solda, Star, Start, Swix, Toko, Vaughti, Vola.
Thursday, June 4, 2009
My first iPhone Application is now available on the iTunes Store.
Board Feet Calculator is a handy way to figure total board feet and total cost for lumber.
http://itunes.com/briandrye